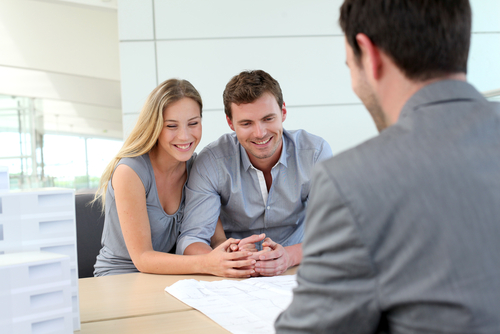 What to do?
First, get PRE-APPROVED for a mortgage not just pre-qualified.
Second, do this with more than one lender.
Why do this?
Because being PRE-APPROVED means that the lender has verified the information that you have given them. Then once you find a home to buy your final mortgage commitment will take less time to receive. This creates many money saving opportunities for the home buyer.
First it gives you a negotiating advantage. Sellers will be more likely to accept your bid when they are convinced that your financing is almost guaranteed. Second, many sellers will take less if you can close quickly. You will be able to if you are pre-approved! This will be especially important if you are negotiating with a bank on a short sale or foreclosure property.
Shop around! There are many special mortgage products out there. If you get pre-approved with more than one lender you may have a better opportunity to negotiate the terms of your loan with the lender. If one lender knows he is in competition with another lender (and you can prove it to them by showing them your other pre-approval) they are more likely to give you a better interest rate or lower fees.
Always remember that these lenders know the details of your transaction and they usually want to make as much as possible on your loan. If they know that you are supposed to close in 30 days and you can´t prove that you can go to another lender and get the process done in that time frame, you're not going to get any concessions. You need that other pre-approval in your back pocket! This can save you lots of money over the life of the loan.
One other note, try to get two or three lenders to pre-approve you all in the same two week time period. This way it will not have an adverse affect on your credit score.
Oh one more little secret. Most lenders will provide you with a pre-approval with no upfront cost to you! FREE! Why pay for something you might not use! We refer all our clients to lenders that provide this service for free.