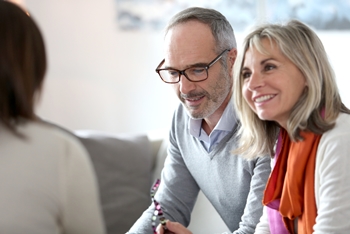 What to do?
Closings costs in New Jersey vary based many different factors. The fees that may be the most subject to variation when buying a home in New Jersey are;
Bank Fees
Attorney Fees
Inspection Fees
So make sure you know in advance what the fees are for each of these services, get the costs in writing and shop around. It´s always a good idea to get a referral from someone you trust for each of the professionals that will provide you with these services.
Don´t base your decision on which bank, attorney and inspection company you hire based on cost alone!
Other items that you may be able to save money on are;
The cost of the title work
The cost of a survey
The cost of insurance
Title Fees. The rates for the title work are set by law in the state of New Jersey. But, if your seller can provide back title information which includes a copy of there deed, Title Policy and survey the rate your title company can charge you is a little lower. So make sure your real estate agent and your attorney requests back title from the seller.
Survey. Usually your attorney will order a new survey on the property. Your lender will require a survey in most cases. But if the existing survey is less than 10 years old it may satisfy your lenders requirements saving you the cost of a new survey. You must discuss this with your real estate agent, lender and attorney to determine if this an option on the home you are buying.
Homeowners Insurance. The key here is not to wait until the last minute to get your insurance. The lender is going to require that you have this coverage: Shop Around is the best advice here and know what is covered and what is not! Many insurance companies increase or decreased rates based on different factors like;
Swimming pools and trampolines on the property
Distance to nearest fire house and fire hydrate.
Age of the electrical, heating and plumbing.
Pets
Condition of sidewalks and steps.
Your own credit score and driving record.
These are just some items that may factor into your insurance premiums. Again shop around and ask questions.
Just an additional note on insurance. Before you go into contract to buy a home check to see if the home will "require" flood insurance. Many houses that you would not expect to require flood insurance may in fact require this insurance if you are financing the home. It is the lender that will require this coverage. This can be an added surprise expense if you don´t find out in advance. Again your real estate agent should be able to get you this information.
Prior to the sale a knowledgeable real estate professional is your best bet in finding a home and negotiating the best price. A Buyer´s Agent will represent your interest and help save you money before and after the sale.
Please contact Robert Geist, Broker of Record, at CENTURY 21 Sylvia Geist Agency if we can help you. We will save you money, time and stress.