CENTURY 21 Sylvia Geist Agency home sale report July 2014. U.S. home sales including that in New Jersey climbed for the third consecutive month in June. Home sales are at the highest level since October as the housing market gained steam after months slowing home sales according to date release but the National Association of Realtor on July 29, 2014.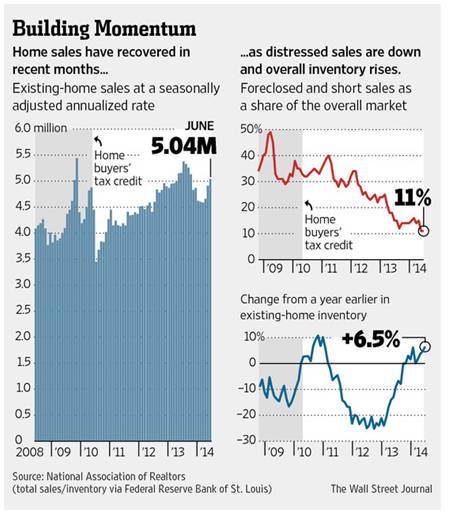 The latest increase in home sales suggests the housing market rebounded from a harsh winter. Tuesday's report showed home prices are growing more slowly than in prior months as more homes come on the market. The median sale price for a home nationally last month was $223,300, up 4.3% from a year earlier. The median sale price of a home in the East Brunswick NJ area is considerably higher then the national average and...
our local real estate market in and around East Brunswick NJ has shown similar home sales results. Buyer inquiries to our Century 21 office and Century 21 web site has increase since the quarter of 2014. Our Century 21 sales agents are reporting increasing buyer activity including signed offers to purchase homes. Most of New Jersey is seeing an increase in home buyer activity since the 1st of the year. Most of the owners, managers and agents of over 100 Century 21 Offices in New Jersey are saying business seems more robust then in the previous quarter of 2014.
Although home owners would like to see home prices increasing at even higher rates moderate increases in the value of homes is in the longer term best interest of the real estate market as a whole. What we saw was a big rebound in home prices from bottom in 2012. Now we are experiencing more of a normal home appreciation rate.