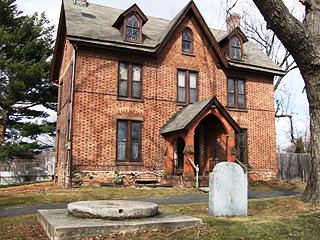 Woodbridge Township is unofficially referred to as the crossroads of New Jersey due its location at the intersection of the New Jersey Turnpike and the Garden State Parkway. The township is situated on over 26 square miles in northern Middlesex County, and is ideally located between New York City and Philadelphia (26 miles to Midtown Manhattan).
As of the 2010 Census, Woodbridge Township had a total population of 99,585. Unincorporated communities and neighborhoods within the township include Avenel, Colonia , Fords, Iselin, Port Reading, Sewaren, Woodbridge Proper, Hopelawn, Keasbey and Menlo Park Terrace, each with its own central business district.
Automobile travel is accessible via the New Jersey Turnpike and the Garden State Parkway. Rail commuters can access both Amtrak and New Jersey Transit as well as a substantial bus network consisting of intrastate and interstate commuter routes. Woodbridge has a full service train station with a direct line to New York Penn Station with an average commute of about 30- 45 minutes. Nationwide and international air travel is available through nearby Newark Liberty International Airport, which is only about 7 miles from Woodbridge.
Woodbridge has a diverse housing stock. In Sewaren and Port Reading some smaller cape cod and ranch-style houses sell for as low as $170,000, and in the Estates neighborhood of Colonia, where large colonial homes are on lots of an acre or more, houses can sell for more than $1 million.
Woodbridge has 21 parks. The largest is the 179-acre Merrill Park that offers four tennis courts, two basketball courts, three baseball diamonds, two softball diamonds, three gazebos, a soccer field, a football field, nine picnic groves, four playgrounds and a petting zoo. The township's Woodbridge Community Center contains meeting rooms, a full-sized hockey rink, a roller rink, a pool, an exercise room and basketball court.
The Woodbridge Township School District serves over 13,000 students in kindergarten through 12th grade in its16 elementary, 5 middle and 3 high schools. The district's 3 high schools offer more than 150 courses, including Advanced Placement, college preparatory, business, vocational and cooperative work/study programs.
Photo: Jonathan Dunham House, Woodbridge, NJ, By Summersleek (Own work) [Public domain], via Wikimedia Commons
Javascript is required to view this map.