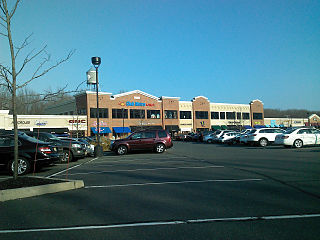 Old Bridge Township, New Jersey's 18th largest municipality, is located in Middlesex County across the Raritan Bay from Staten Island. It is 25 miles from Manhattan and 30 miles south of Newark. Centrally located in the heart of the New Jersey suburbs, Old Bridge has quick access to the Garden State Parkway, Route 9 and Route 18.
Old Bridge Township has a total area of 40.783 square miles, and a total population as of the 2010 Census of 65,375. Brownville, Laurence Harbor, Madison Park and Old Bridge CDP are census-designated places and unincorporated communities located within Old Bridge Township.
Old Bridge has always been a favorite for home buyers looking to find affordable alternatives to high home prices traditionally found in the Middlesex County towns located to the North.
Because of Old Bridge's central location and variety of home styles and prices many home buyers have selected Old Bridge to settle in and raise a family. The schools in Old Bridge have always been rated high within the state of New Jersey and education has been a high priority for its residents. Old Bridge has a large municipal complex including an excellent library. Within the town are many options for shopping, dining & entertainment. Kids & adults flock to the townships ice skating rink during the winter months!
Because of all that Old Bridge has to offer, home prices & home sales have steadily risen and home sellers have made great profits over the years. This trend should continue as the central New Jersey area continues to grow in population with Old Bridge as a prime destination. Lots of current residents love the town so much that when it's time to buy a larger home they do not move out of town. With the amount of housing Old Bridge has to offer there is always something available to meet all tastes, requirements and budgets.
The towns adjacent To Old Bridge are East Brunswick to the North, Monroe to the West, Sayreville to the North East, Spotswood to the North West, Matawan to the west and Manalapan to the southwest. A short distance away is the city of New Brunswick home to Rutgers University, Robert Wood Johnson Hospital & St. Peter's Medical Center. New Brunswick has a train station and additional dining and entertainment options. One favorite place is the comedy club called "The Stress factory". Lots of laughs and good eats for a reasonable price!
The township includes several parks for all ages to enjoy, including bay front "beaches" and sports complexes, playgrounds, and picnic areas.
Raritan Bayfront Park is an 11.98 acre bay front park located in the Laurence Harbor section of Old Bridge. Amenities include a recreation center, boardwalk, lighted basketball courts, a handball court, playground and fishing jetty.
Geick Park is a 40 acre park with lighted baseball field/softball field, lighted soccer fields, lighted sand volleyball courts, lighted basketball courts, bocce and shuffleboard courts. The park also features a large playground area and tot lot, and has a picnic pavilion which may be reserved for parties.
Veteran's Park is 33 acres of open space with a recreation center, restroom facility, two lighted softball fields, one lighted little league field, two lighted basketball courts, tennis and handball courts, a children's playground area, picnic area, soccer field, skate park and walking trail.
Photo: The Shoppes at Old Bridge By Tinton5 (Own work) [CC-BY-SA-3.0 or GFDL], via Wikimedia Commons
Javascript is required to view this map.