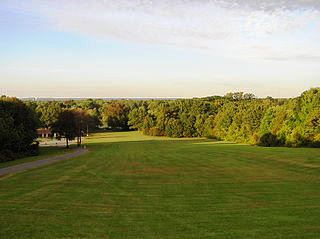 Monroe Township, the largest township in Middlesex County, is situated on 42 square miles in the southeast corner of Middlesex County.
The township has become a top choice of home buyers seeking a location that combines an excellent quality of life environment with reasonable home values and lower taxes. Through smart growth planning Monroe has been able to expand its tax base, keep its rural look and feel, without stressing the services the township needs to provide to its residents, thus keeping taxes lower than most of the surrounding towns.
Monroe has had explosive growth over the past 25 years. As of the 2010 Census, the population was 39,132, reflecting an increase of 11,133 (+39.8%) from the 27,999 counted in the 2000 Census, which had in turn increased by 5,744 (+25.8%) from the 22,255 counted in the 1990 Census.
Much of this growth can be attributed to the many adult communities in Monroe. Almost 50 percent of the population is 55 years or older. In the August 21, 2013 issue of New Jersey Monthly, Monroe was named "Best Place to Live For Empty Nesters".
In the 1970s Monroe was the first town in the central New Jersey area to approve large scale senior housing. This brought in tax revenue without putting a strain of the school system. Through the years Monroe has continued to be a accommodating place for developers seeking approval to built 55 year of age and over housing. The surrounding towns of East Brunswick, South Brunswick, Old Bridge, Manalapan and Marlboro have all tried to follow in Monroe's footsteps in this regard but without as much success. The reason for this is that Monroe has never approved a townhouse or condominium development (as of 2012) that was not age restricted! This has helped keep enrollment in the public schools at a reasonable pace which in turn helps keep property taxes relatively low.
The Monroe Township School District serves students in kindergarten through twelfth grade. The excellent schools, lots of open space, undeveloped land and a convenient location all add to Monroe's community appeal. Named #14 in the 50 Safest Places to Live in New Jersey by SafeWise, Monroe also offers a safe environment. According to the FBI, Monroe is the second safest community in Middlesex County.
Clearbrook Park, Concordia, Rossmoor and Whittingham are census-designated places and unincorporated communities located within Monroe Township, and the township also surrounds Jamesburg.
Residents can access the New Jersey Turnpike at exit 8, there are buses available to New York City, and there are lots of shopping and entertainment opportunities. In addition, Monroe is just a short drive to some of the best beaches New Jersey has to offer!
Home buyers should definitely give Monroe a look. There is something for everyone, first time home buyers, move-up buyers and buyers looking to purchase in a retirement community. Because Monroe is becoming more and more popular home sellers have been seeing excellent appreciation over the last decade. We expect this trend to continue for a long time to come.
Photo: Mlaurenti at the English language Wikipedia [GFDL or CC-BY-SA-3.0], via Wikimedia Commons
Javascript is required to view this map.