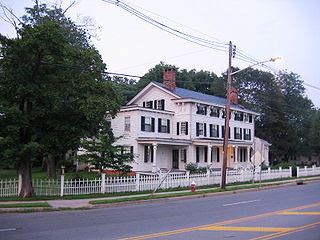 Jamesburg is a small primarily residential and commercial community with no industry within its .9 square mile area. It is the older and more urban core area located in the center of Monroe Township, Middlesex County, New Jersey, with a population as of the 2010 census of 5,915.
Jamesburg has a strong sense of history, as seen by the large Victorian houses and old storefronts lining East and West Railroad Avenues. The famed Lakeview Mansion, the residence of Borough namesake James Buckelew, is the centerpiece of Buckelew Park, a 1.75 acre park across from Lake Manalapan. This mansion serves as the museum for Jamesburg history and the headquarters of the Jamesburg Historical Association.
Thompson Park, a large nature park located on the south western edge of Jamesburg is situated on a total of 675 acres with the 30-acre Manalapan Lake on it's eastern edge. The park in total has four tennis courts, four basketball courts, two handball courts, three baseball fields, a softball field, many soccer fields, multiple picnic groves equipped with grills, three hiking/biking trails, fishing, animal haven, and a gazebo.
The Jamesburg Public Schools serve students in pre-kindergarten through eighth grade. Jamesburg's high school students attend Monroe Township High School in Monroe Township, as part of a sending/receiving relationship with the Monroe Township School District.
Photo: Rickyrab at the English language Wikipedia [GFDL or CC-BY-SA-3.0], from Wikimedia Commons
Javascript is required to view this map.